Weihrauch HW99S Breakbarrel Spring 177 Air Rifle
£269.99
Caliber – .177
Overall Length – 1050mm
Barrel Length – 410mm
Power – Approx 11.5 ft/lbs
Weight – 3.2kg
Out of stock
Description
PLEASE NOTE THE HW99s NOW HAS NEW DESIGN IN STOCK.
We only have .177 Calibre HW99s in stock at moment limited stock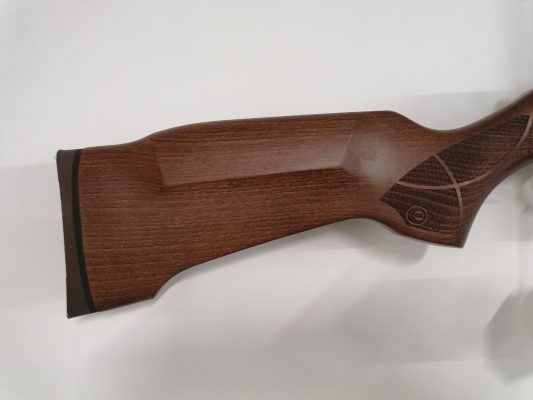 WE CANT OBTAIN ANY .20 CALIBRES AT THE MOMENT
The HW99S from Weihrauch is a full-power, accurate spring-powered air rifle from the German air gun producer. It's built with quality at its heart, and it's made to last.
The Weihrauch HW99S Air Rifle is a no nonsense, full power, accurate air rifle, at an affordable price. Even though the HW99S is an affordable Weihrauch air rifle, it still has great quality features, such as; the all-important Rekord two-stage trigger and automatic cross bolt safety, a one piece tunnel foresight and multi adjustable rear sight, a beechwood stock, walnut finish and rubber recoil pad.
All air weapons, rifles and shotguns must be collected in person from Enield Sports.
They may also be sent to a your local Registered Firearms Dealer for collection in person.
We will deliver your purchase to a verified Registered Firearms Dealer for £35.00.
Please contact us if you require this service.