Enfield Sports Birmingham Gun Shop
Enfield Sports have a retail gunshop not far from Birmingham its just 5 minutes from Junction 3 of the M42, is easy to get to and there is free on-site parking. The site has a lovely farmshop which does fantastic homemade traditional meals. Enfield Sports are local to Wythall and easily accessible from Birmingham, Edgbaston, Aldridge, Castle Bromwich, Solihull, Knowle, Olton, Dorridge, Lapworth, Tamworth, Sutton Coldfield, Minworth, Four Oaks, Little Aston, Lichfield, Hollywood, Halesowen, Stourbridge, Kings Heath, Moseley, Stirchley, Redditch & Bromsgrove areas.
Enfield Sports Gun Shop in Birmingham caters to a variety of shooting and outdoor activities, with the supply of airguns, air rifles, air pistols, bushcraft, survival and outdoors, small range of camping accessories, shotguns, centrefire and rimfire rifles, as well as fishing, gundog training, archery, crossbows and airsoft.
Enfield Sports also has a range of ironmongery in-store inc hand tools and accessories inc screwdrivers, ratchets and spanners.
We also cater for the youngsters offering fun toy guns such as spud guns, cap guns, 2 tone airsoft and military army soldier kits.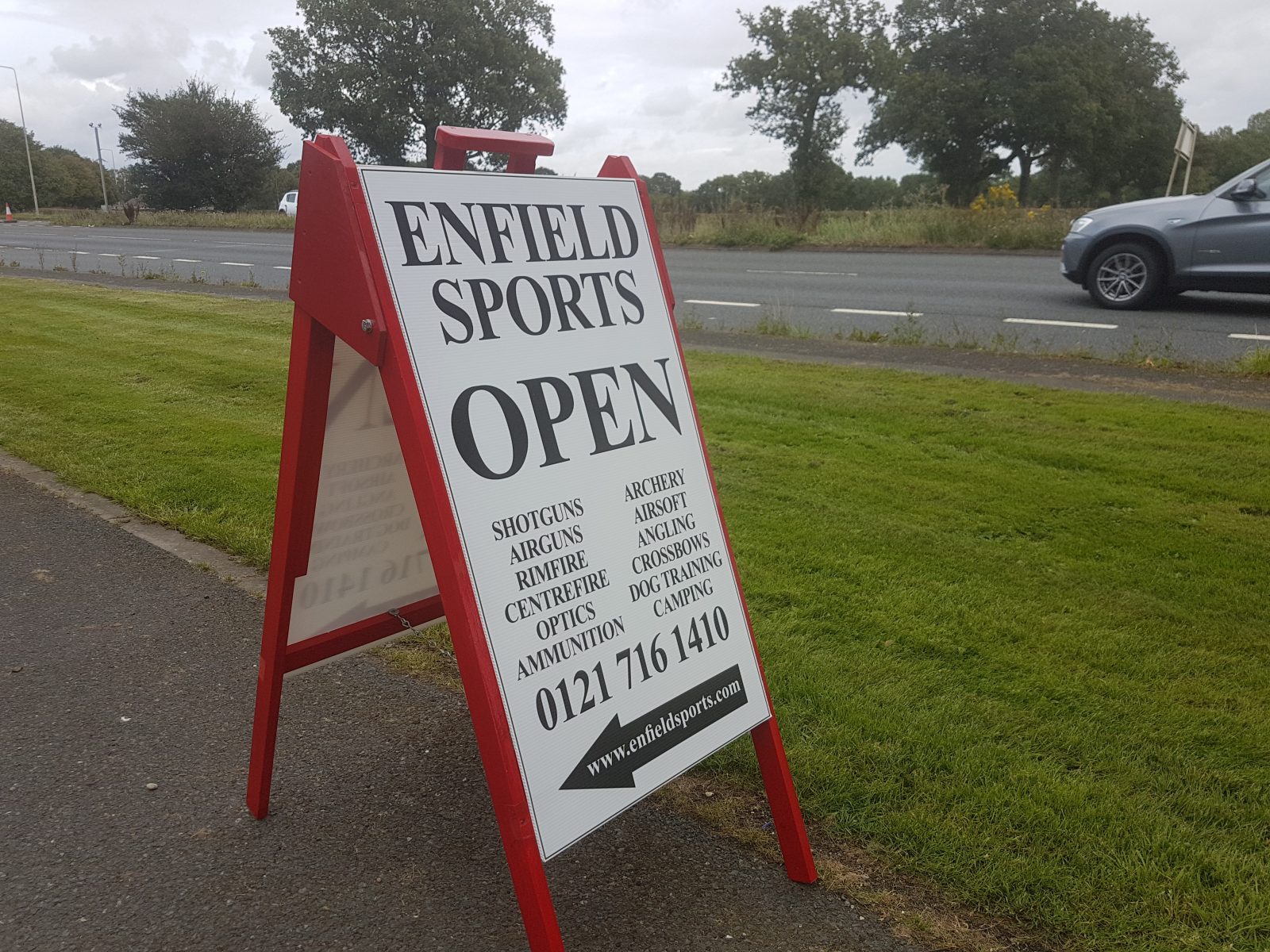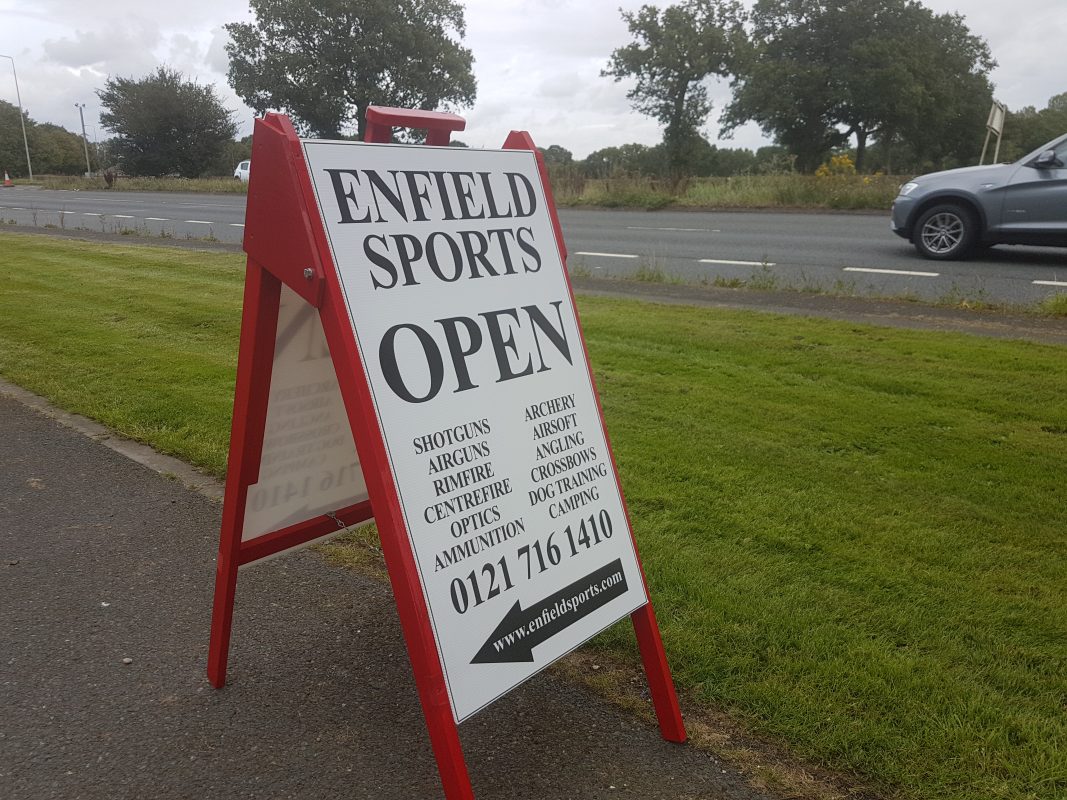 Directions to Enfield Sports
Directions to Enfield Sports Birmingham Gun Shop.
Enfield Sports, Unit 1c (Alcester Road Side) Becketts Farm, Alcester Road, Wythall, B47 6AJ
As you come into Becketts Farm keep to the left follow all the way around. Go past Hollywood Beds you will see American Golf in front of you. Keep driving to the left and park near Intelligent Shading. The entrance to the shop is on the side of Alcester Road. Walk in ring the bell by the black gate and an Enfield staff member will buzz you in.
Any problems please ring the shop on 0121 716 1410.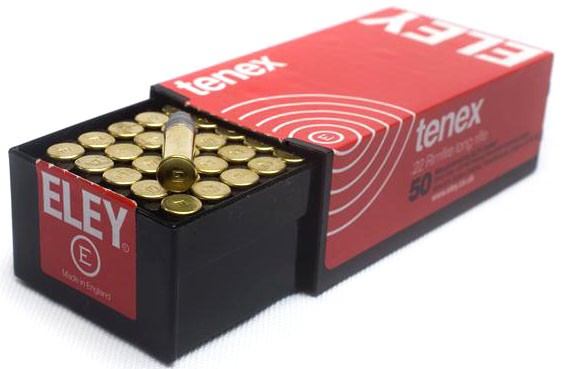 ELEY .22LR Ammunition
Enfield Sports are a Premium Eley .22lr West Midlands ammunition supplier. Please contact us for pricings if you are a local gun club. Retail Prices have been added to website.
ENFIELD SPORTS GIFT VOUCHERS
Please enquire in-store unsure what to buy your loved one, work secret santa, valentines, birthday or anniversary.
Can supply a voucher redeemable in-store.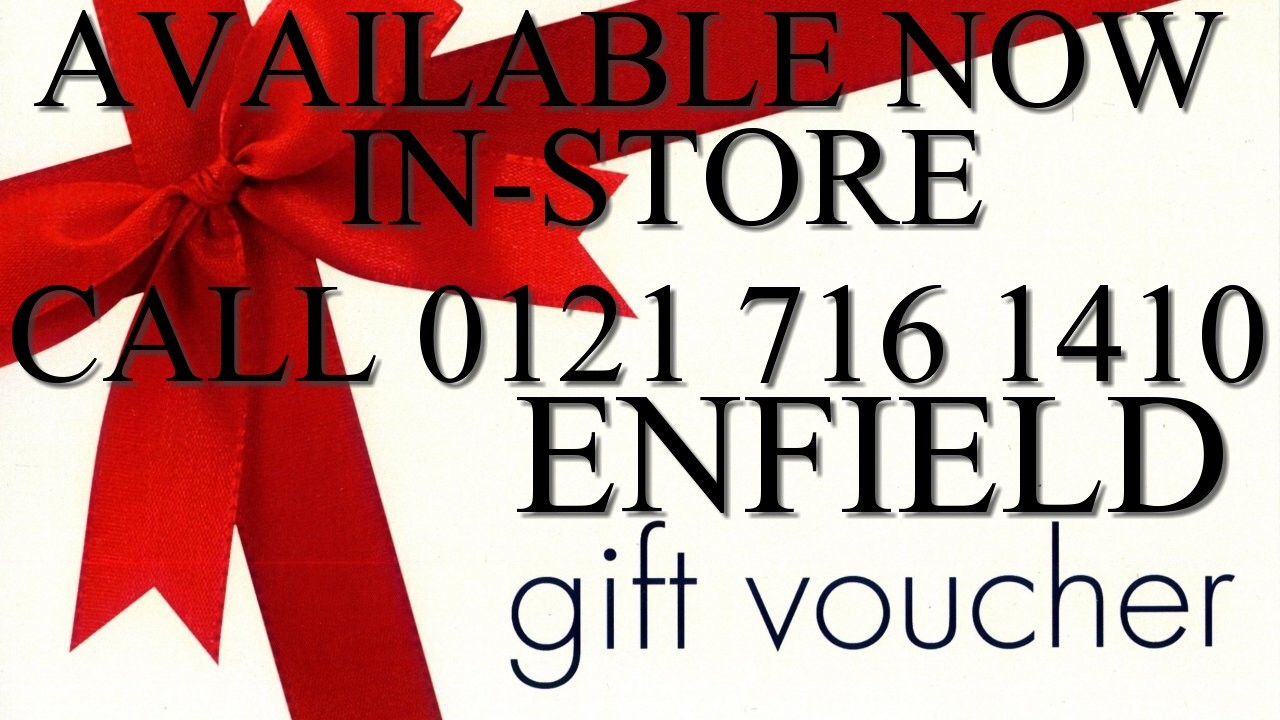 LEE ENFIELD SMLE AIR RIFLE
JUST ARRIVED
LATEST NEWS Lee Enfield SMLE Air Rifle 
Lee Enfield SMLE .177 Metal BB CO2 Air Rifle our delivery from importer has now been received So if your after an awesome Christmas Present please contact us as these will sell out very soon. 
Enfield Sports will reserve with deposit of £50 for your Lee Enfield SMLE airgun.
Please CALL 0121 716 1410 or email retail@enfieldsports.com
Enfield Sports 1st Birthday
Enfield Sports celebrated our 1st Birthday yes its one year since Enfield Sports was set up. As a Thank-you to our customers we invited everyone to a Birthday event within the shop. Live Music and Free Food and Drink.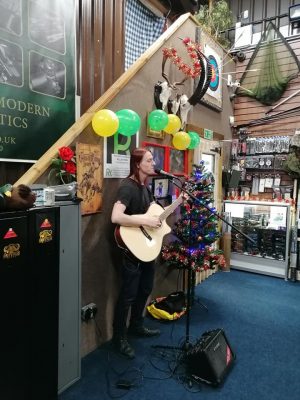 Thank-you to everyone that attended the event.
OPEN 7 DAYS




+ LATE NIGHT THURSDAY
MONDAY:  9:30am – 5:30pm
TUESDAY: 9:30am – 5:30pm
WEDNESDAY: 9:30 – 5:30pm
THURSDAY: 9:30am – 8:00pm
FRIDAY: 9:30am – 5:30pm
SATURDAY: 9:30am – 4:00pm
SUNDAY: 10:00am – 3:30pm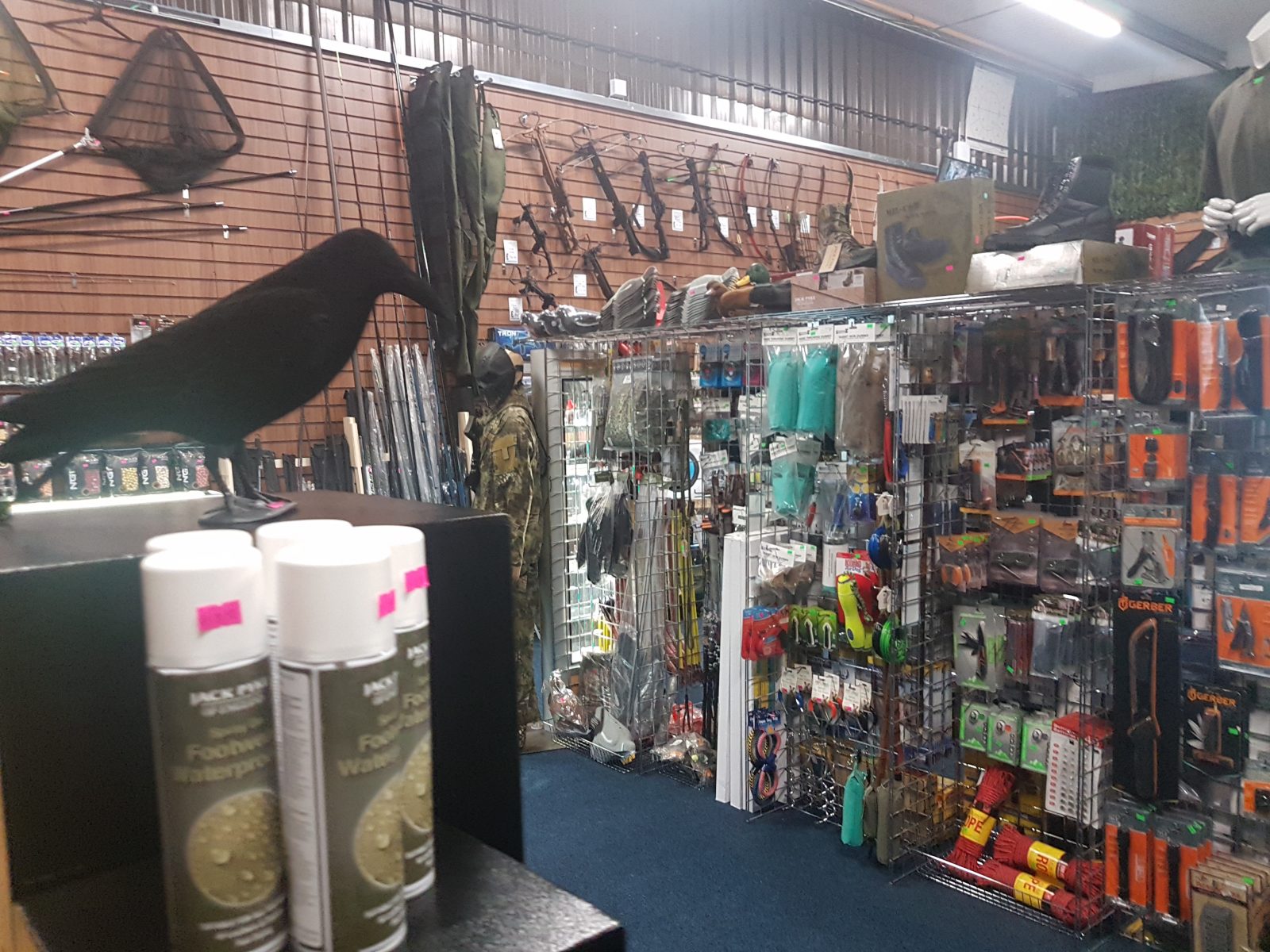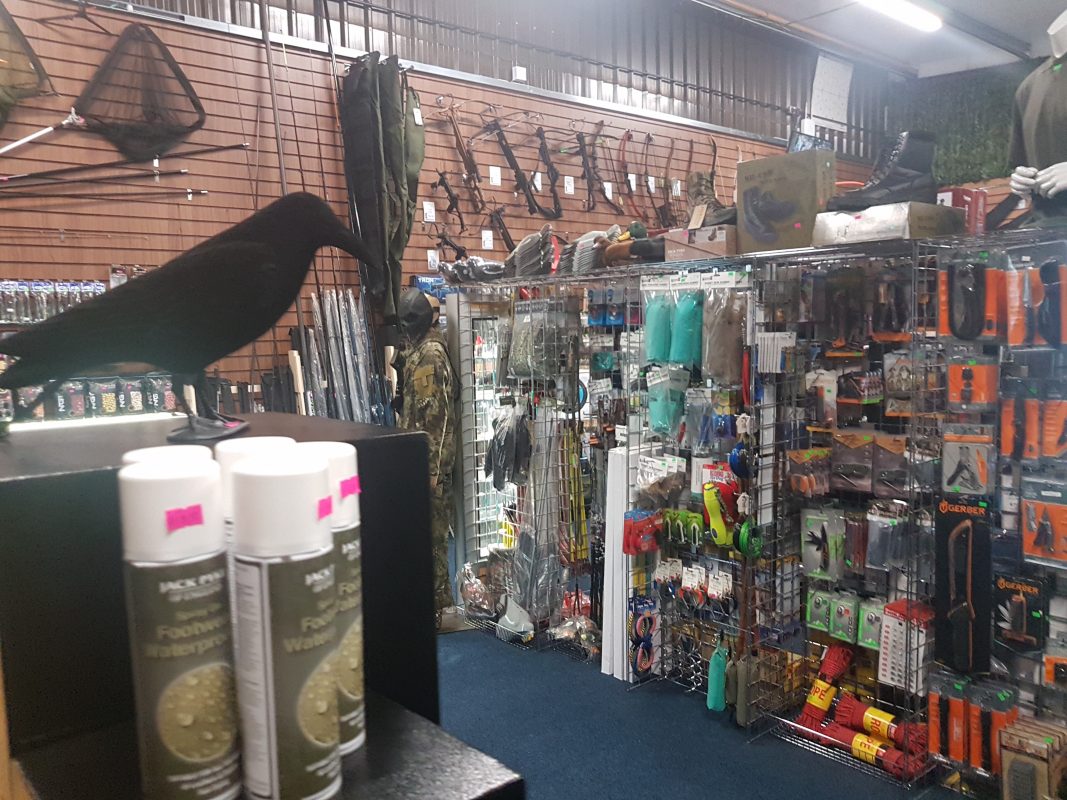 ENFIELD SPORTS AIRGUN "MOT" SERVICE £25
For £25 we will check the zero on your gun how its shooting and Zero at 25 yards. Our staff will also give your gun a good spruce over, making it ready for winter plus check the power.
ELEY CARTRIDGES
Enfield Sports now stock Eley Shotgun Cartridges we have a varied range in-store. Pop in have a browse if we do not have what you require or qty please let staff know we can order in within 24 – 48 hours ready for you.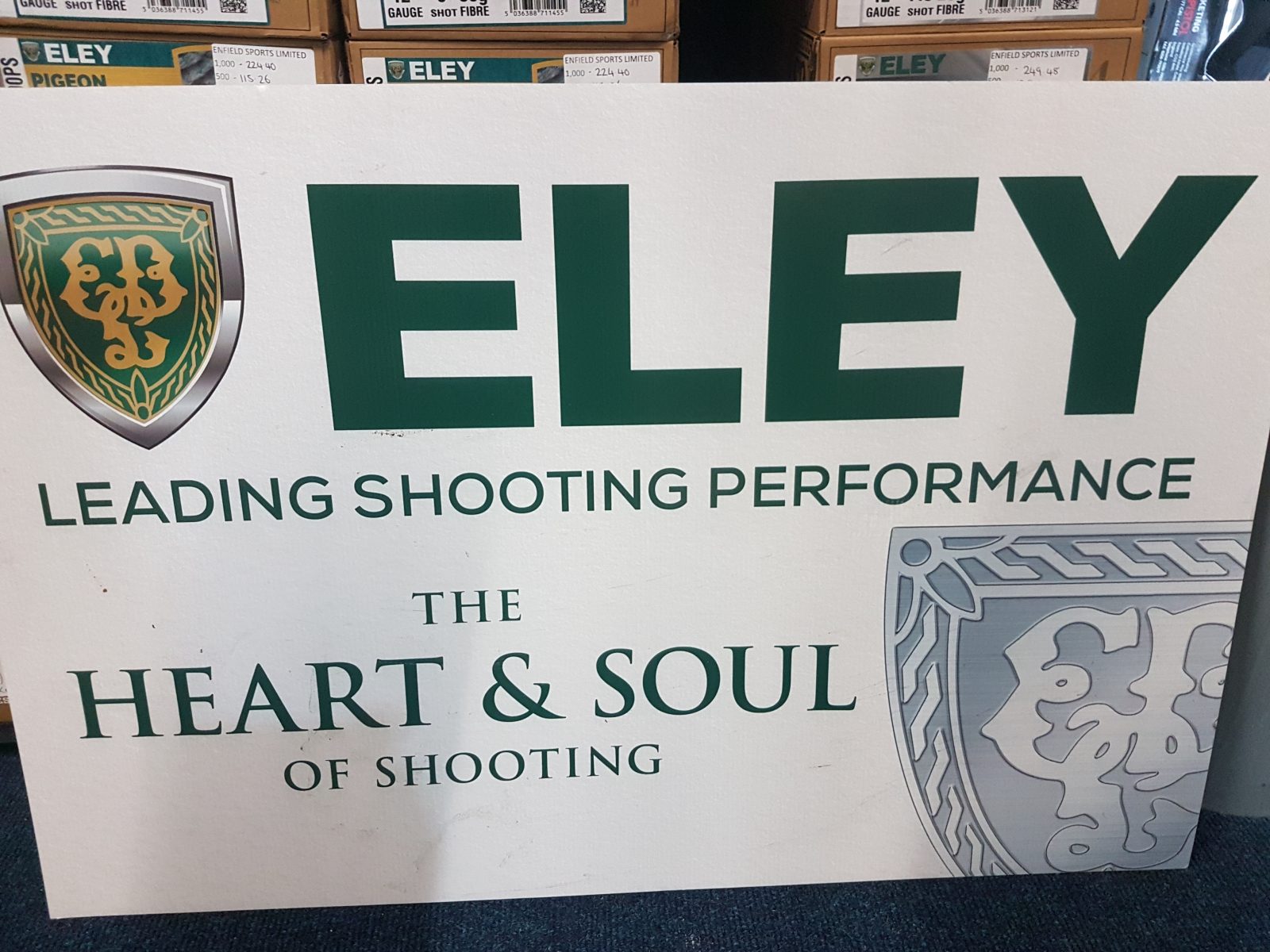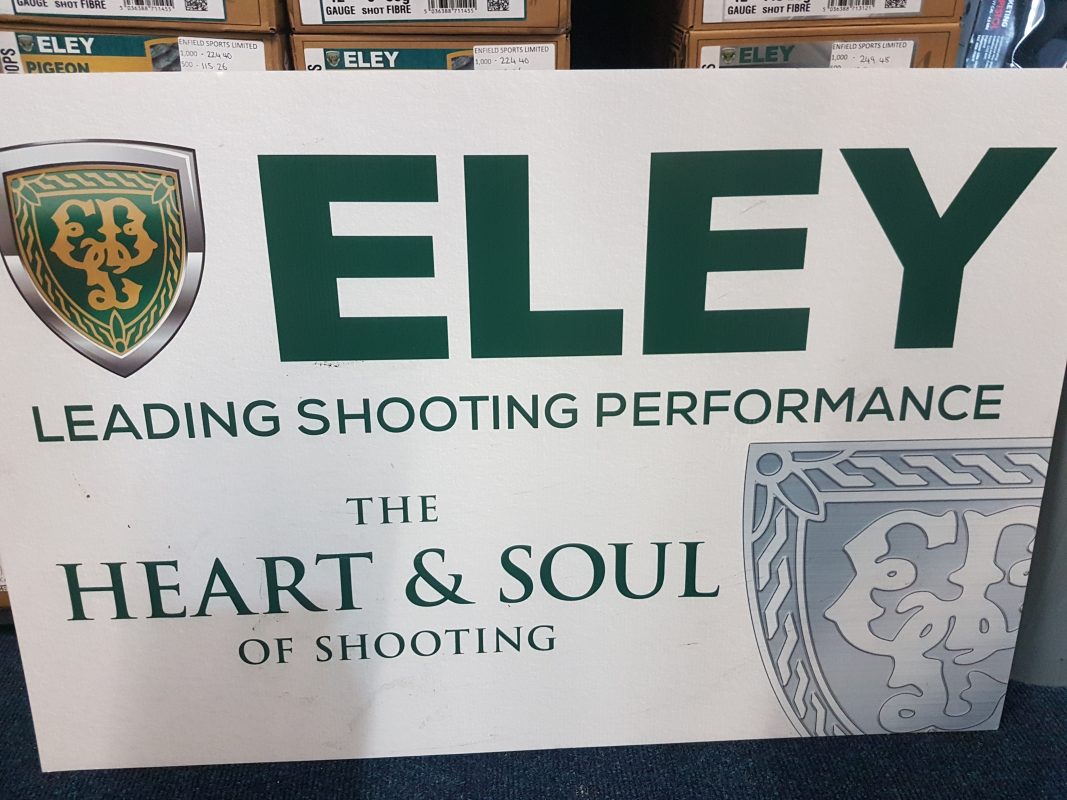 BSA Airguns in Stock
We carry in stock BSA Airguns now in stock at Enfield Sports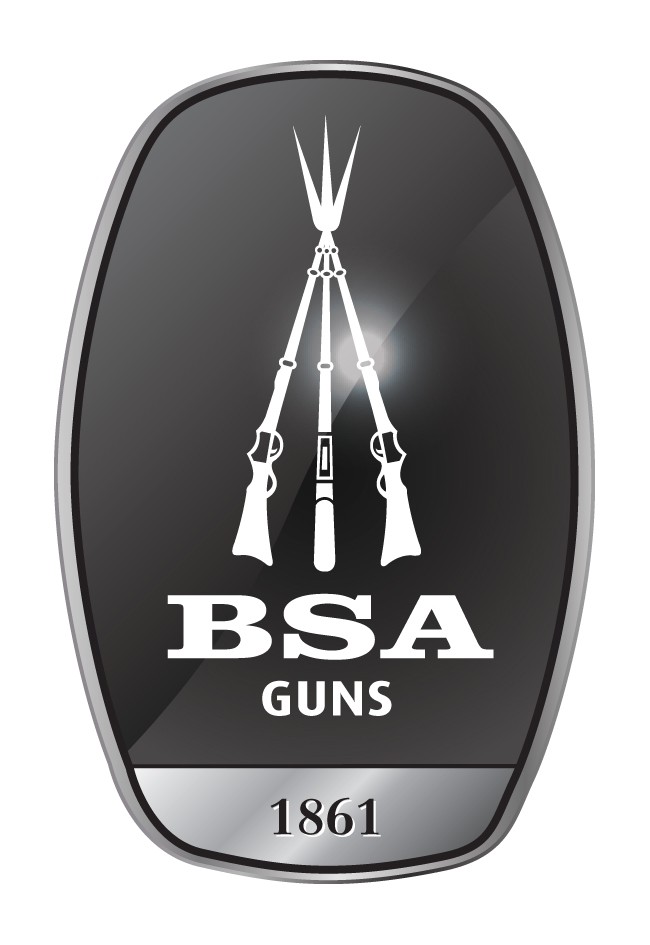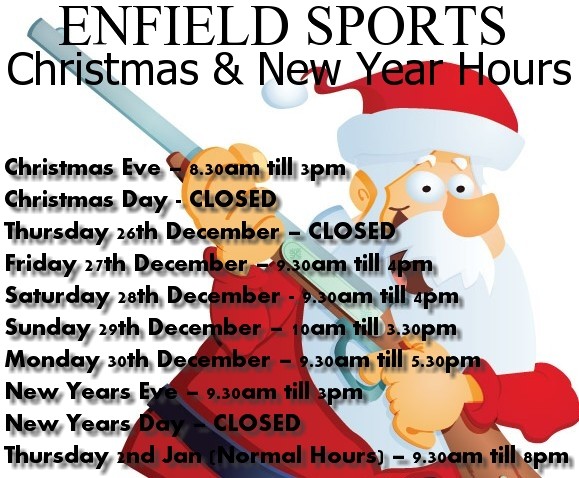 VISIT THE UK'S NEWEST GUN SHOP
WHY VISIT ENFIELD SPORTS?
Enfield Sports Gunshop is Open 7 Days a Week, plus every late night opening on Thursday until 8pm.
---
FULL TIME GUNSMITHS – GUN REPAIRS
MONDAY TO FRIDAY
We can quote for work on shotguns, firearms and airguns, plus undertake custom work and upgrades. Come in and have a chat with our in-house gunsmith.
---
NGT FISHING TACKLE SALE 10%
ALL NGT Fishing Tackle 10% Off In-store – Limited Period whilst stocks last
ROUCHETTE WELLINGTONS SALE 10% LIMITED PERIOD
All Rouchette Wellington's in-store 10% OFF in-store advertised Price
AIRSOFT RIF SALE 10%
Airsoft Realistic Imitation Firearms ALL (RIF) 10% In-Store
RFD AIRGUN TRANSFERS £10
RFD Gun Transfers any airgun from any UK Dealer sent to Enfield Sports. ONLY £10!!
ENFIELD FREE CHRONO SERVICE – AIRGUN THURSDAY
Enfield Gun Thursday Bring in Your Airgun for FREE Chronograph. We will test and let you know how its performing.
DEDICATED CUSTOMER HOSPITALITY AREA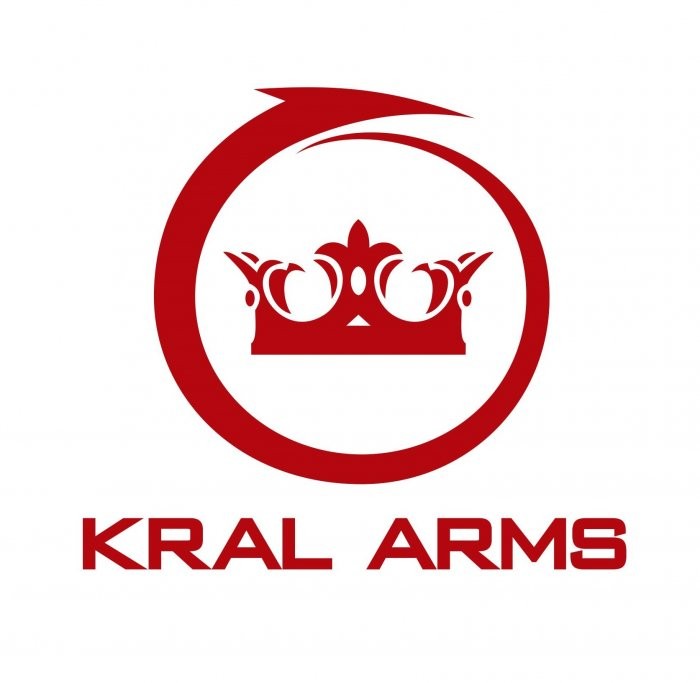 KRAL AIRGUNS – NOW IN STOCK

Enfield Sports now have in stock the Kral Puncher Breaker in Synthetic £399.99 and Kral Puncher Breaker Walnut £425. We can offer for an extra £25 a Kral Silencer and another spare magazine £25. So for extra £50 a silencer and a spare magazine. We also carry in stock the Kral NP-01 Air Pistol .177 £300 and Kral Breaker Armour £450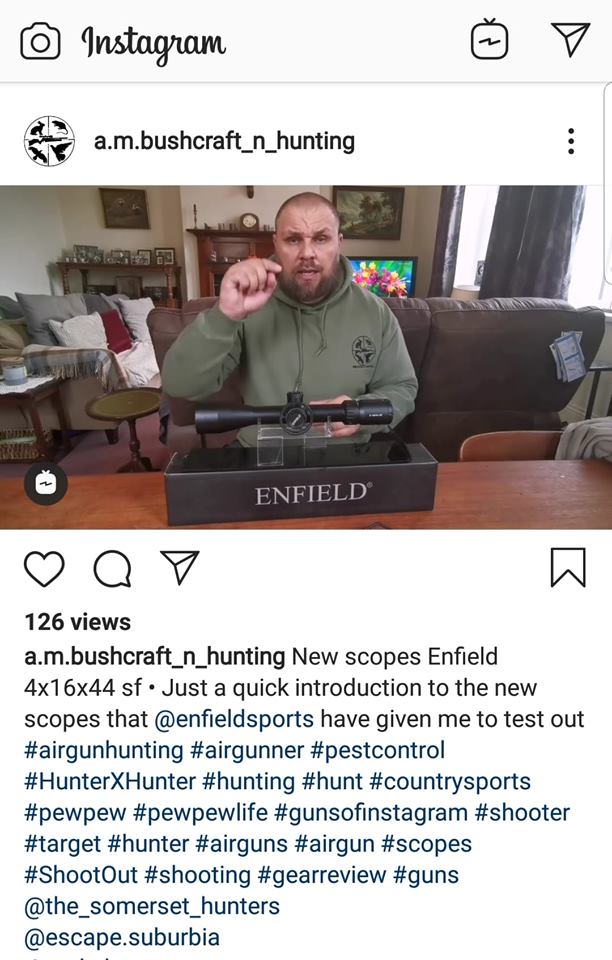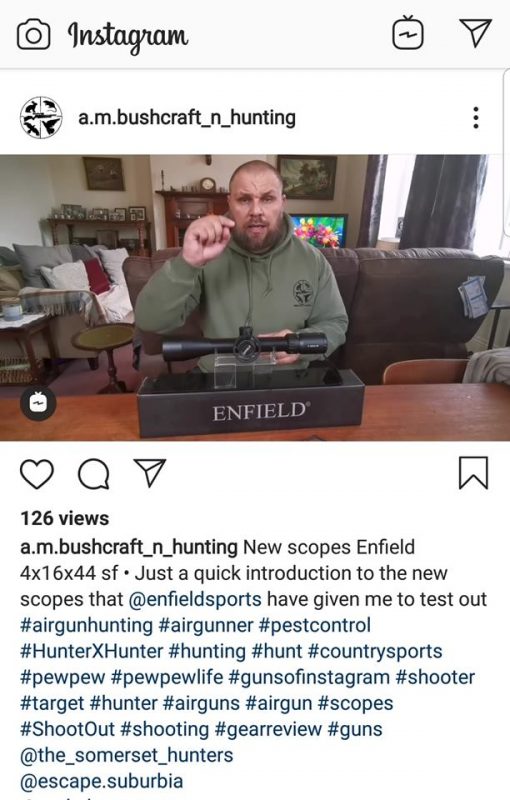 In-Stock PARD Nightvision
In Stock the popular models
PARD NV007
PARD NV008
PARD NV008 LRF With Rangefinder
Please see click on PARD Nightvision section on website
Click here for OFFICIAL enfield sports youtube channel Product reviews LATEST NEWS