ASG Dan Wesson 715 6″ Steel Grey .177 Pellet Revolver
£199.99
ASG Dan Wesson 715 6″ Steel Grey .177 pellet Revolver

Dan Wesson 715 6″ Steel Grey .177 pellet revolver

Experience the quality of the Dan Wesson 715 from the full metal construction and the solid precision engineered mechanics to the grip ergonomics and long-range accuracy. The DW 715 is the new benchmark in Pellet revolvers.

Dan Wesson 715 6 Steel Grey .177 pellet

This pellet version allows for quick and easy rear loading of cartridges ? meaning that cartridges do not have to be removed from the drum.

Features:

Includes a speed loader and six cartridges.
Colour: Steel grey
Rifled inner barrel
Rear loaded full-metal cartridges
Unique front cylinder release latch functionality
Hogue© imitation rubber grip design with embossed DW logo
Precise drum lock design
Discreet safety switch
Integrated tool for tightening CO2 cartridge
Smooth trigger pull
Rough patterned hammer design for improved thumb grip
Fully licensed by Dan Wesson, CZ-USA
All air weapons, rifles and shotguns must be collected in person from Enfleld Sports.
They may also be sent to a your local Registered Firearms Dealer for collection in person.
We will deliver your purchase to a verified Registered Firearms Dealer for £35.00.
Please contact us if you require this service.
Out of stock
Description
ASG Dan Wesson 715 6″ Steel Grey .177 pellet Revolver
Dan Wesson 715 6″ Steel Grey .177 pellet revolver
Experience the quality of the Dan Wesson 715 from the full metal construction and the solid precision engineered mechanics to the grip ergonomics and long-range accuracy. The DW 715 is the new benchmark in Pellet revolvers.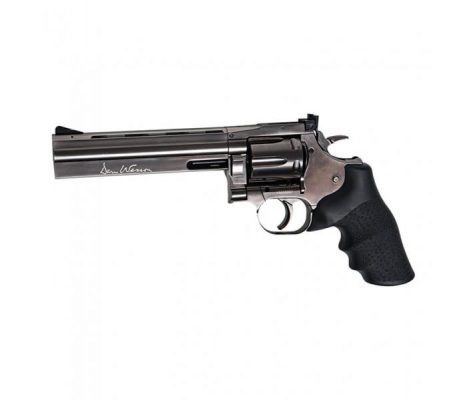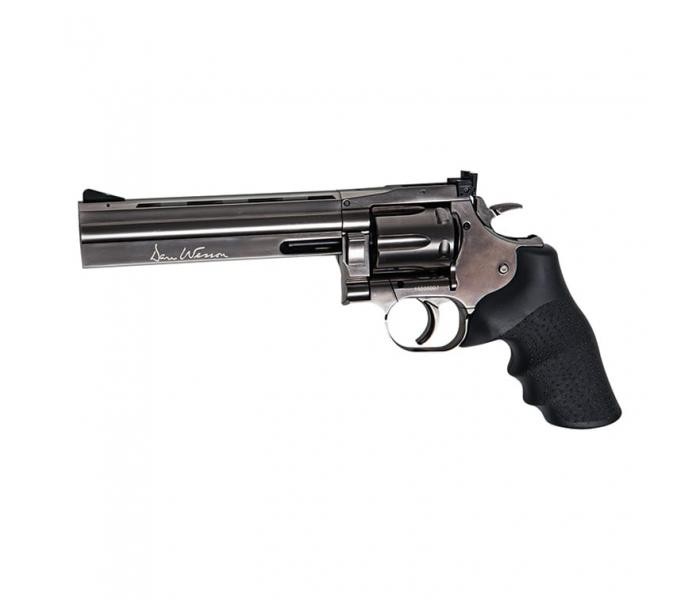 This pellet version allows for quick and easy rear loading of cartridges ? meaning that cartridges do not have to be removed from the drum.
Features:
Includes a speed loader and six cartridges.
Colour: Steel grey
Rifled inner barrel
Rear loaded full-metal cartridges
Unique front cylinder release latch functionality
Hogue© imitation rubber grip design with embossed DW logo
Precise drum lock design
Discreet safety switch
Integrated tool for tightening CO2 cartridge
Smooth trigger pull
Rough patterned hammer design for improved thumb grip
Fully licensed by Dan Wesson, CZ-USA