NiteSite Dark Ops Eagle Night Vision System with RTEK technology
£599.00
PLEASE CALL 0121 716 1410 TO CHECK AVAILABILITY
Detection range: 500 metres (550 Yards)*
Usable calibre: Any
Net weight (excluding battery): 698g
Operational run time at typical usage (IR at Half Power) 4.7 hours
IR Frequency: 940nm
IR LEDs: 5
Display screen: 3.5 inch
Operating Temperature: -20C to 60C (-4F to 140F)
Water resistant
*Range subject to individual optics/weather conditions
Out of stock
Description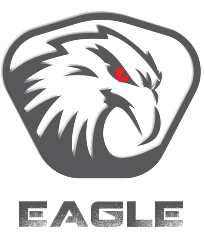 Like its namesake, will spot and identify quarry at distance and with built in RTEK technology it's our most powerful enhanced 940nm target acquirement system.
The DARK OPS EAGLE is the perfect night vision unit for any hunter, delivering high quality, clear night vision through any day vision rifle scope. It achieves this using ENHANCED 940nm infrared illumination (invisible to people and animals) to literally illuminate the target area immediately in front of where the rifle scope is aiming, allowing clear target detection up to 500 metres (550 Yards) away.
The infrared image is then captured through the rifle scope by a camera attached to the scope's eyepiece and then viewed via the unit's integral 3.5 inch, dimmable, LCD screen.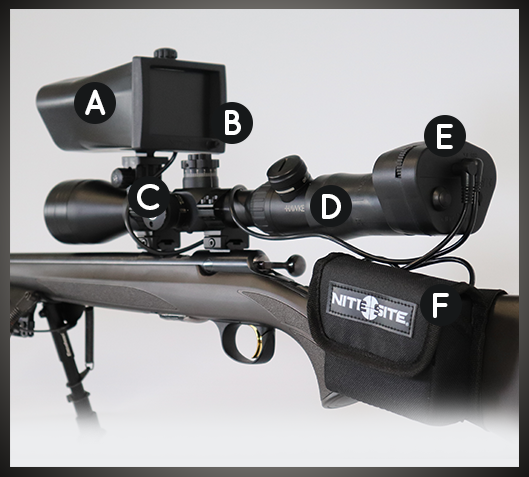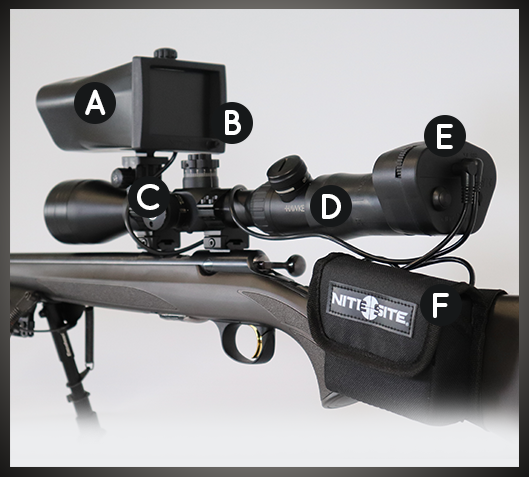 A – IR Illuminator module
B – LCD dimmable viewing screen
C – Scope clamp with anti-recoil
D – Scope sleeve
E – IR camera module with built-in recording and fast focus wheel
F – 6Ah stock mounted lithium polymer battery and stock pouch
Targets clearly illuminated even in zero ambient light.
Infrared view through scope played back live via the scope-mounted screen.